Newstar
News
position:Home >> News >> Welcome Visit 2017 US Covering Booth NO.5894-Newstar Stone
Welcome Visit 2017 US Covering Booth NO.5894-Newstar Stone
From: Date:4/4/2017
Welcome Visit 2017 US Covering Booth NO.5894-Newstar Stone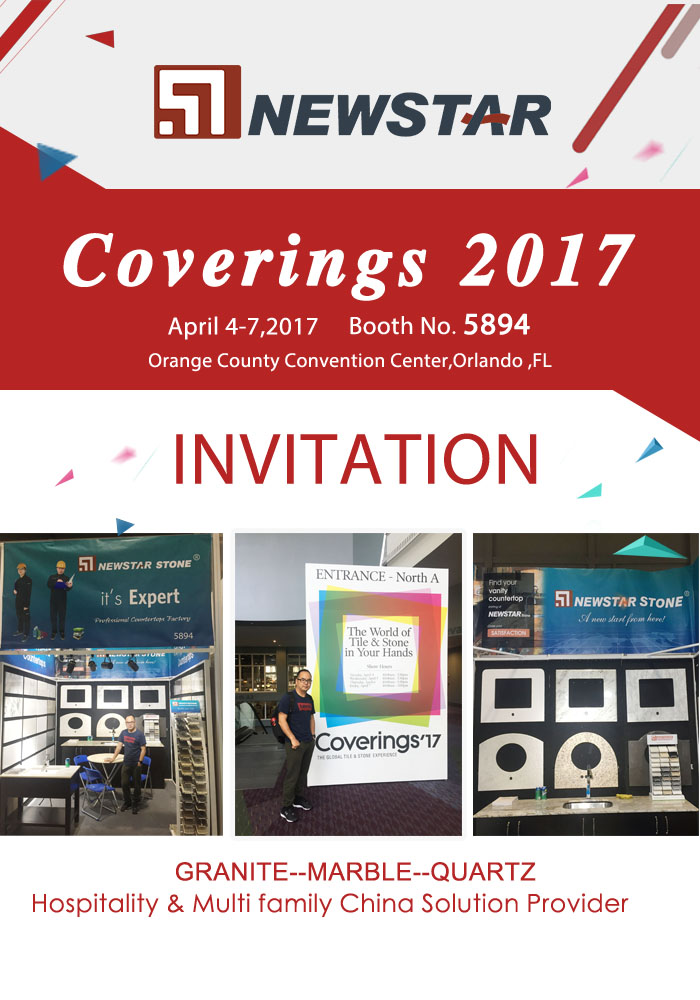 We are ready at Covering in Orlando now,awaiting your visiting for more business.Below is our booth show and our manager Kob Wang pictures.
Will you go Covering fair in Orlando,FL during April 4-7th,2017? If you attend the booth,welcome visit our booth No.5894.Newstar stone is one stop shopping of granite/marble/quartz stone products. with rich experience prefabing countertops,vanity tops,table tops,tiles etc for USA hospitality and multi-family project.
Welcome contact us and get more cooperation chance.
Thanks
Your servicer
Kob Wang
Sales Director
China Newstar Stone Company
Tel: 86 595 22198926 | Fax: 86 595 22285926
Whatsapp:86 13850799496 | Skype:newstarstone
Website: www.stone-export.com
E - Mail : kob@newstarstone.com